Super Mix
Super Mix is a super pourable Portland and water proofed unique vermiculite insulating mix.
Set up, allows material to move with thermal expansion.
Two cubic foot bag – 40lbs each, UPS able.
50 bags per pallet - Truck
Price: $45.50 add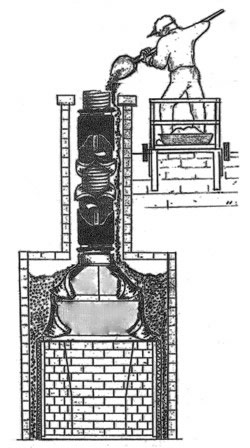 Perlite is the choice to super insulate the rear of the Bellfires firebox behind the 1 inch Cera-Foil Blanket.
Use to fill in voids and corners around a Cera-Foil insulated flue liner.
Pour around stainless steel liner if no room for blanket wrap.
Mix in Portland Cement to create a sticky insulating mix.
Our pea sized Perlite is a proven safe, non-toxic, Hi-Temperature, insulating material
Four cubic foot bag – 20 lbs each, UPS able.
18 bags per pallet – Truck.
Price: $45.70 add
Super Mix, Perlite, chimeny insulation, chimney cleaning, chimney inspection, chimney equipment, chimney lining, stainless steel liner, flue liner, fireplace insulation, insulating chimney, insulate chimney liner.